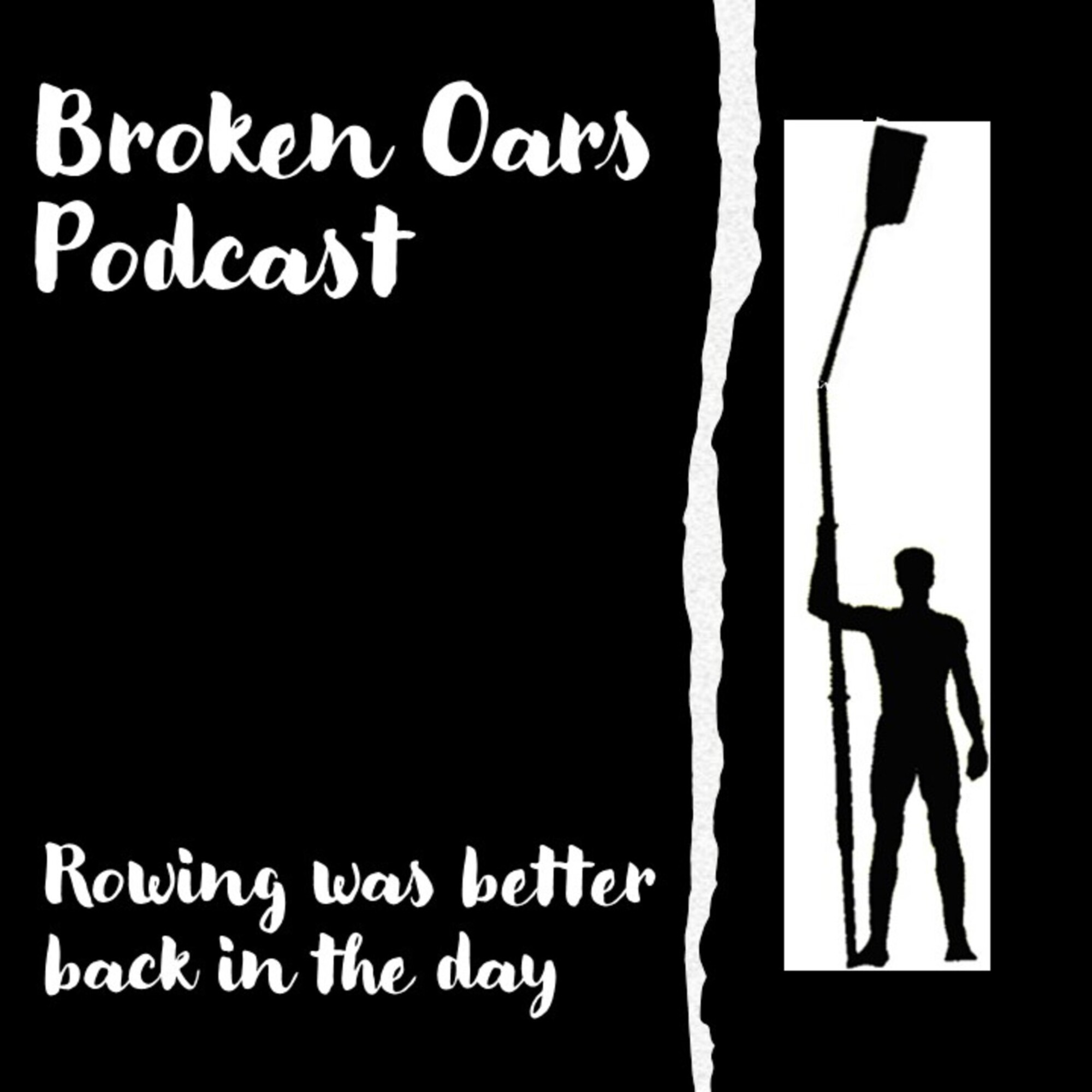 Broken Oars Podcast returns! 
Breaking a long-standing tradition (that we invented a few weeks ago) and in a radical break from our usual programming style, we haven't followed up Episode Five's stellar interview with Terence Chipchase (What? You haven't listened to it yet? Shame on you! Go and download it now) with an episode of us talking about rowing. 
Instead, we've brought you another interview - and yet again, it's an absolute howitzer of one. Episode 6 features the incredible, the inimitable and the unforgettable Pete Brewer, former Head Coach of Putney School for Girls (and still coaching there), rower, deep thinker and all 'round positive force for good in a world gone mad, bad and dangerous to know.
Some elements remain. It wouldn't be a Broken Oars podcast without some light badinage and back-and-forth quippery between your hosts. The usual, familiar references to the North are in place to make you feel right at home. Showing our usual appreciation for doing our research, we even manage completely forget which episode we're up to (Hey! It's hard. We're running out of fingers) and then identify your key words for the now-traditional Thames Tradesmen's Broken Oars Drinking Game.
(This evening, they include: Pete, Putney, Inclusion, Fun, Squirrels and Panthers alongside the usual suspects).
Essentially on this occasion, however, we just shut up and let Pete talk. The reasons for this will become clear when you listen to it. 'Why?' we hear you say.  
Well, as the kids on the street would put it, drop the needle on this anywhere and it's all good. This is an episode of Broken Oars podcast you should simply listen to as our guest drops knowledge bombs and truth throughout (apparently these are the terms the kids also use to describe insights and ideas nowadays) left, right and centre. Putting it bluntly, this is something that every rower, coach, parent and child involved in a sporting programme of any description should listen to.
Covering Pete's introduction to rowing and positioning rowing as a place to foster inclusion and belonging, Pete moves seamlessly into what a rowing club is actually for (hint: it isn't not what you think) and illustrates why one-size does not fit all in sport.
Going on to explore the reality that fun in sport is as viable and important an outcome (if not more so) than high-performance ambitions, we also learn the difference between panthers and squirrels; why memories matter as much as medals; and what rowing could change to accommodate itself to the people who want to do it rather persisting with a model that forces individuals to accommodate themselves to the sport - and why this is important for the sport's future.
We at Broken Oars are no strangers to inflationary rhetoric and repetitive hyperbole - we do after all live in the UK, which has suffered a ever-escalating explosion of both recently. However, it's reassuring to know that despite our interesting journey in recent months, there are still people in this country who are calm, well-qualified, community-minded and pragmatic; and who don't have to reduce complex issues down to a three-word slogan in order to get their points across.
Not only will you hear the rare sound of us listening (for once), but we'll learn why that the slightly nerdy kid on the chess team or the weedy kid waiting for his growth spurt could be just what you're looking for (and looking for just what rowing at its best provides). 
In short, this is the perfect episode to listen to as the UK and rowing moves into whatever it will be post-Covid and into the uncertain times ahead.  
And it's out in time for the weekend.- GET SOME!
Bow Four, holding. Stern Four, backing. GO! Not you, five, you know it muddles you up.