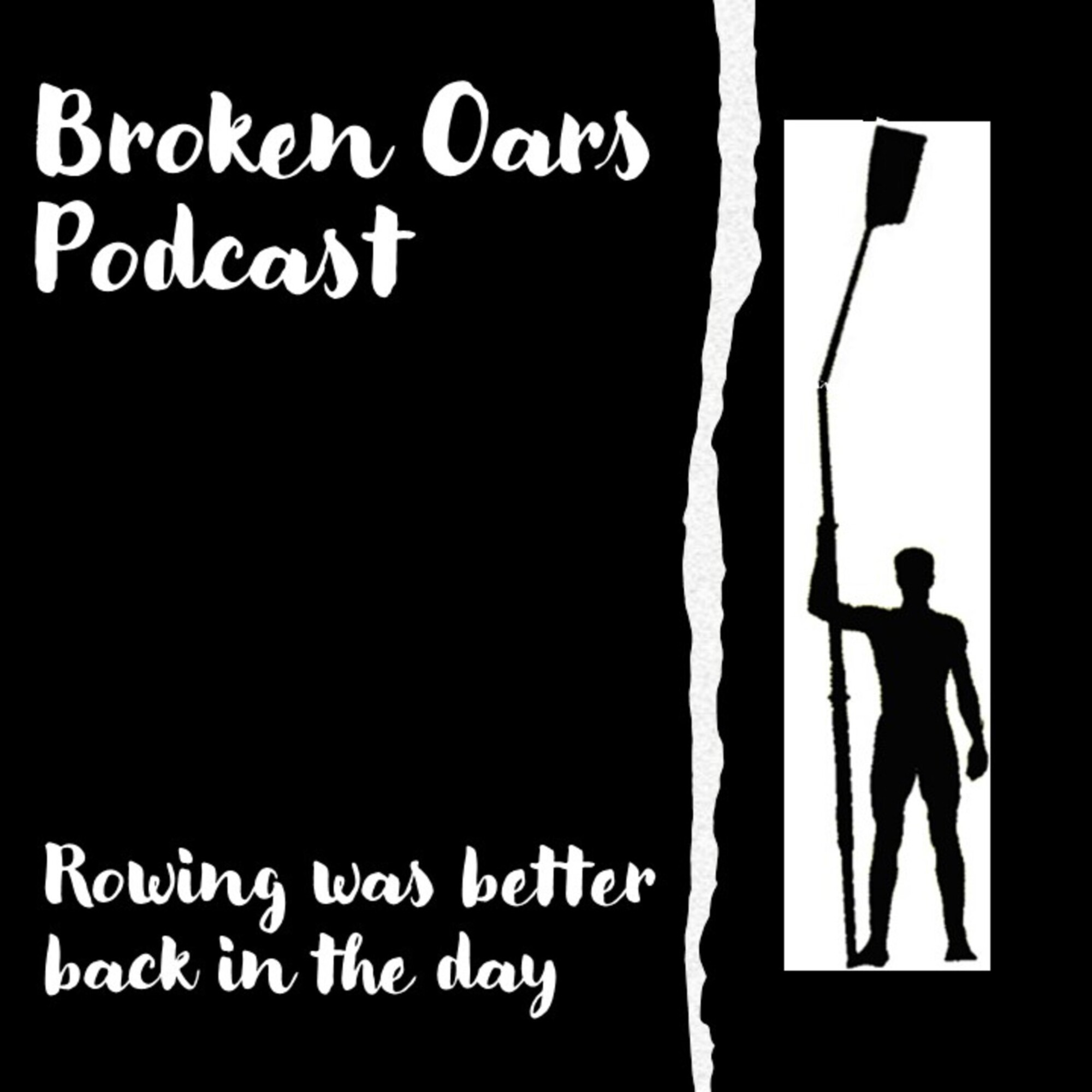 Like the little train that could, Broken Oars Podcast returns with its long-awaited, much-heralded Episode 9. Slotting neatly in after Episode 8, it features your genial hosts Lewin and Aaron and Rory Copus.
*
Great and gimcrack philosophers alike have said that you can judge a man by the quality of their friends. In the world of podcasting, this translates as 'you can judge a podcast by the standard of its guests.' Broken Oars has been blessed in this regard. From Di Binley to Tristan Mayglothing, we have had guests who have been outstanding, rising above the quippage, light badinage and searingly well-researched commentary that would otherwise be our stock-in-trade. 
Rory continues our unbroken run of great guests. The result is another fantastic episode.
Coach at Abingdon School, product and shaper of the Oxford Brookes production line of talent, Henley winner and that rarest of things in the rowing world, a coxing icon thanks to THAT performance against Belmont and THAT viral video of THAT performance, Rory sat down with us for a chat about all of those things.
*
Giving thoughtful and informative insights into the demands and requirements of high-performance programmes and how success sets the bar ever higher, Rory examines the factors that have contributed to Oxford-Brookes success from getting that first win to how geography can inspire rowing approaches, as well as reflecting on his own schoolboy career at Abingdon.
Going on to talk about the role of the coxswain in all of this, Rory offers perspectives that might come as a shock to those of us who have ever thought that a cox is just a small shouty person getting a free ride up at the pointy-end. Emphasising that a good cox knows each of the athletes they work with intimately and coordinates the complexities of each session so that the individual and the crew collective get the best possible performance outcomes as unobtrusively as possible, Rory goes on to talk about how that all came together in THAT iconic performance vs Belmont – and how winning that duel led to winning Henley Royal.
Balancing his honest perspectives on the demands of HP programmes, Rory talks about how those demands translates into the world of schoolboy rowing, illustrating that Abingdon's programme is ever-mindful of the whole individual rather than just the rower. While achievement is on the menu, so too is the holistic development of Abingdon's students.
*
In the meantime, we continue our subscription to the equally valid adage that you can tell the quality of a man by the quality of his enemies by winding up the great and the good; AJ suffers a failure of kidney and finds it means a completely different thing in the twenty-first century than it did in the eighteenth; and Lewin fails to tease his partner-in-pod about his epic return to the water at Ebchester.
It was a return to the water …
… and it was epic.
*
Our constipated British attitude to good manners, not showing away and self-aggrandisement means that we couldn't possibly say that this is required listening for anyone with an interest in rowing, rowers, boats, water, smacking it down a river with your friends, coaching and performance …
… but it is
… and it's out in time for the weekend?
Wonderful.
Meatwagon? Rowing on. Stern and bow pair? Watch and learn.