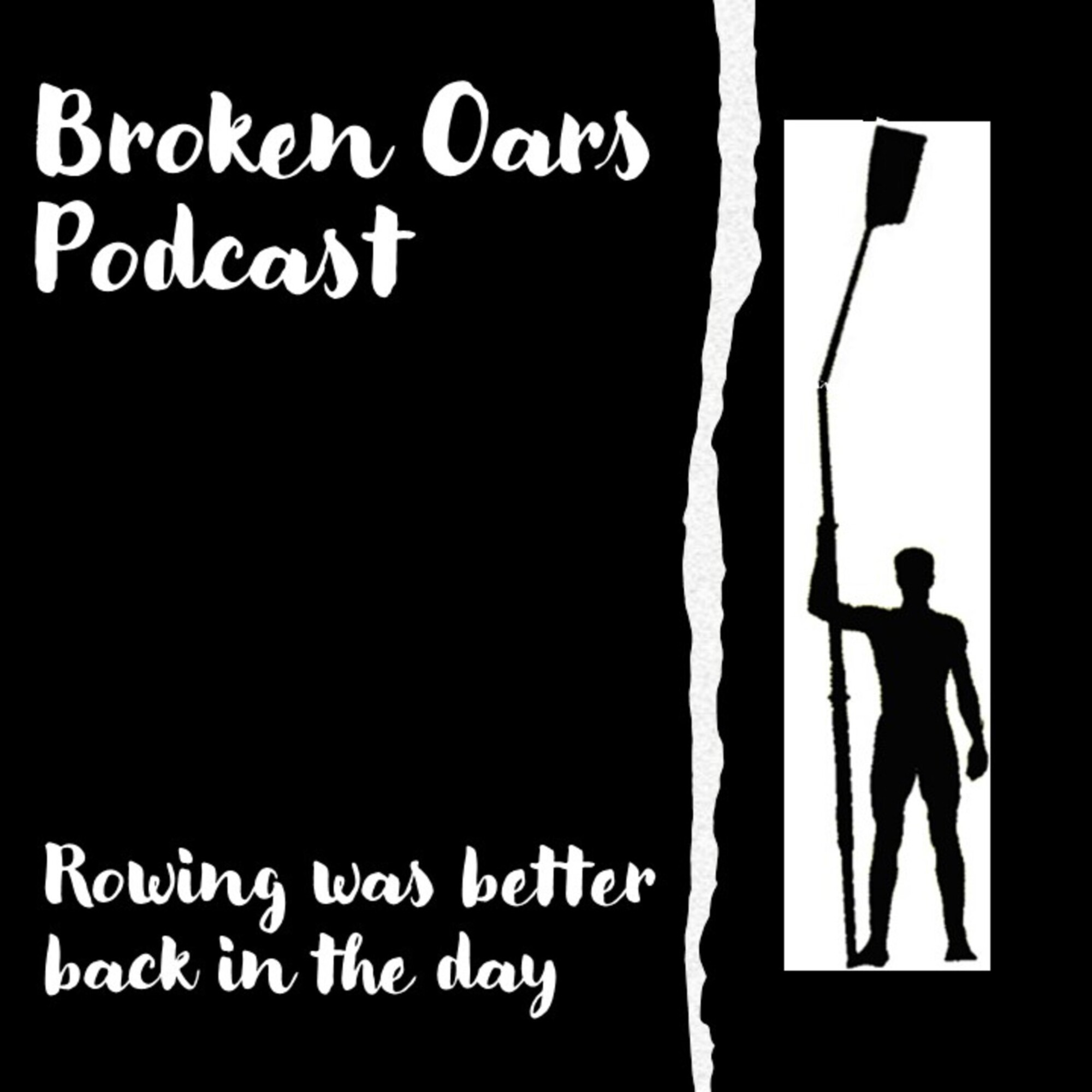 Broken Oars Podcast returns with its third episode in three weeks!
*
After the glory that was Episode Four and the fireworks that was our 'Jurgengate, Trolls and the Two Billy Goats Gruff Episode', we have returned to our roots with an engaging, informative and insightful interview with Terence Chipchase - member of City of Sheffield RC, Leander Club, and Ardingly RC, he is a rower, coach, umpire, member of the Stewards Enclosure, long time volunteer and all round good egg.
*
After some light badinage from your genial hosts, in which the Southern one clarifies some of the effects of Turinabol pertinent to the Jurgengate episode (What? You haven't listened to it yet? Go and download it - it's a cracker) and the Northern one clarifies that those playing Thames Tradesman's infamous (and now traditional) Broken Oars Drinking Game should watch out for the words: Peterborough, pitch, pin, set and Fisa - we let Terence take over.
*
Starting with his introduction to rowing, and discussing why good sculling is like flying (although your hosts can't really lay claim to knowing much about either), we chat about fingerrolls, the mild obsession that characterises early rowing careers when the bug bites hard, the importance of strong role models in the sport, and why women tend to respond to coaching better in the early days (hint: women don't think they know it all already and aren't obsessed with showing off their muscles).
*
We talk about the transition to other aspects of the sport, and find out that sometimes even international coaches don't actually know if their boats are set up correctly or not, and why every rower and every coach should learn about about and take responsibility for their seat, their set-up and their boat.
*
We learn about some of the intricacies involved in keeping Henley Royal Regatta - rowing's showpiece event and one of the iconic landmarks of the global sporting calendar - going every year, including: how the timing system works; what the people in the launches actually do; what you should do if a herd of rampaging buffalo makes it past Remenham and invades the enclosures; why even the best A-line short hem just won't make it past the skirt police; why you should wear your blazer hard and with pride; and the wonders that are the army that keeps the Henley machine running smooth - and that's before we get to the Oxbridge porters.
*
We learn why umpires should never shout; and the things that all good rowers, coaches and clubs should take ownership of to keep this sport that we know and love safe, enjoyable and inclusive for everyone.
*
It's an entertaining ramble through some of the less-explored highways, byways and curios of a landscape known by us all - this wonderful world of rowing that we all love. 
Perfect for the weekend?
We couldn't possibly say.
(But yes, it is).
*
Bow Four? Come back in. The Meatwagon need your help. Stern pair? Drop out, and shut up.
*
GET SOME!