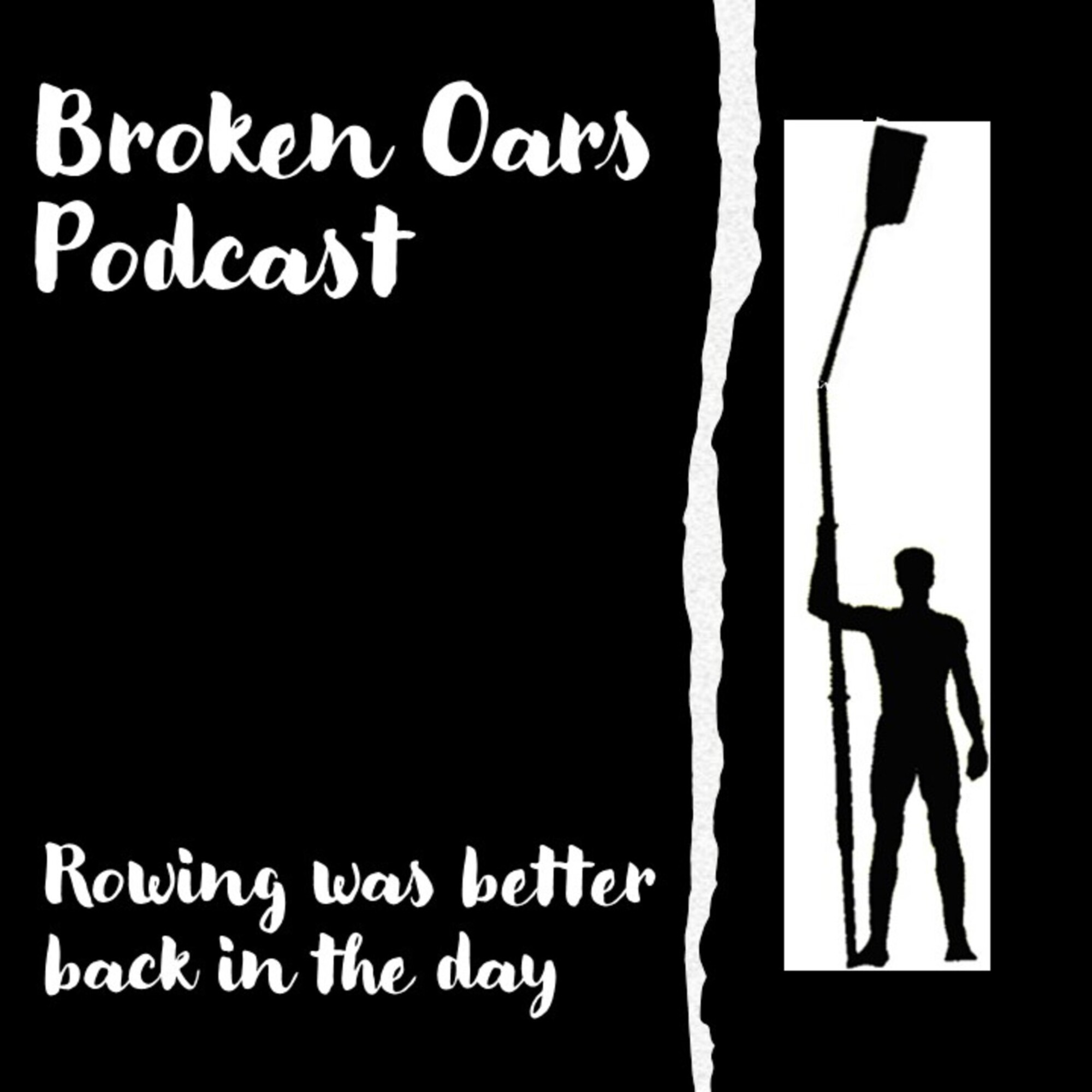 After the wild surmise that was Episode 7, where we made Matthew Pinsent seat-race Conan the Barbarian for a seat in our Fantasy Eight (what? You've not listened to it yet? Go and download it now and we'll say no more about it), Broken Oars Podcast returns!
*
Here at Broken Oars, we've developed an outstanding reputation for breaking vital and important stories at the moment when they're most needed. Some have wondered if we have inside sources. Some have suggested we use superb and incredibly well-honed journalistic skills to craft carefully investigated and nuanced episodes that discuss everything from doping in rowing to why lightweights should pick another sport.
Others have suggested we're just lucky, and that what we do is basically chat about stuff.
(Hint. The answer is: we're just lucky and we chat about stuff).
*
Episode Eight is no exception.
That's right.
It's us, chatting about stuff, but doing so yet again in an incredibly timely and pertinent way.
As the decade-long questions about athlete welfare in British Olympic Sports continue to be asked, with almost daily revelations about British Gymnastics coming to light and British Cycling continuing to be caught in a horrifying slow-motion car-crash, we are joined by the coach, rower and researcher Tristan Mayglothing.
A scion of the Mayglothing rowing dynasty (yes, we admit that the fantasy language of Episode Seven is lingering a little bit …), Tristan has dedicated his life to creating positive and productive coaching cultures and is now taking that expertise into researching the vital topic of athlete welfare, sporting environments, toxic relationships and expectations in coaching and sport.
In doing so, Tristan is shining a light on the corrosive ethos that has underpinned some British Olympic Sports programmes since the inception of lottery funding (more medals = less oversight); how toxic cultures develop and are perpetuate (like hires like); and how to develop cultures that still deliver medals, but which looks at and builds the whole human rather than their medal-winning capacities.  
We at Broken Oars Podcast are no stranger to hyperbolic language. However, this is a must-listen for anyone with a genuine interest in sport, coaching, and creating an inclusive, positive environments that redefine success in broader and more impactful terms while still delivering podium finishes.
Bowside holding … strokeside's heads under.